I don't think anyone plans to lose a leg, but we definitely did not have this in the works this year. We are in the midst of a whole house remodel of a 1956 home. This is what Abby's home looks like today. Not exactly a comfy place to recuperate.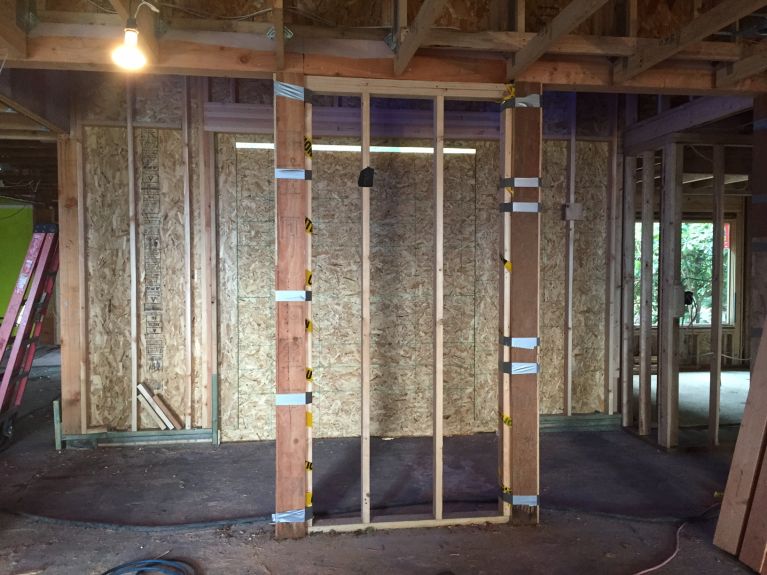 Clearly, the remodel was ill-planned too because looking for a 6 month lease  for an apartment with 2 dogs (one of whom is a Rottweiler) is next to impossible. We ended up with a 3rd floor apartment about 15 miles from home and were grateful to find someone who would actually rent to us after dozens turned us down.
Moving to an apartment with a 1 year old Rottweiler was a stretch, but I rationalized that I would take her to the dog park every day and send her to daycare once a week.
Then Abby was put on rest. For two months. Then she lost her leg. Forever.
We are gratefully staying at my parents' house right now because this is what Abby faces at our temporary home. 32 steps spread out over five flights of stairs.  A little daunting right now.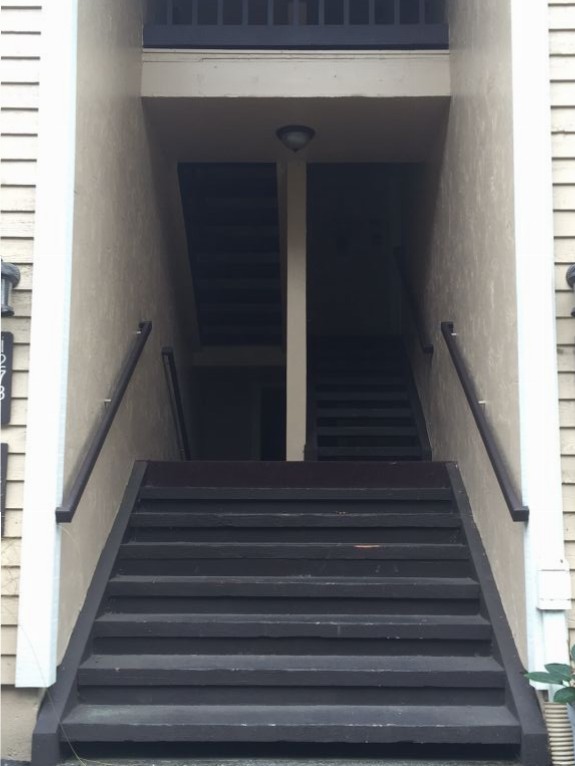 She is walking beautifully, but we are going to wait until the stitches are out to even contemplate this hurdle. Three more days!