Today, my Dear Abby (her official name) would have turned two years old! Although I miss her every day, I am at peace with her being gone as well. Losing her broke my heart into pieces, but I wouldn't trade back the time I had with her. Just having some happy memories today that I wanted to share.
Here is one of her cutie puppy shots: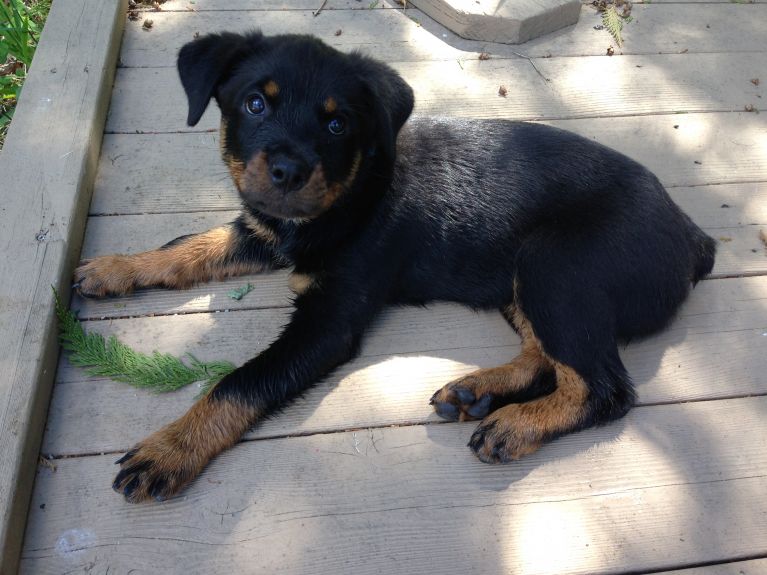 She loved being outside, but HATED the leash for weeks. She also didn't like cars, buses, garbage trucks, birds. Yep – she was one tough Rottie girl!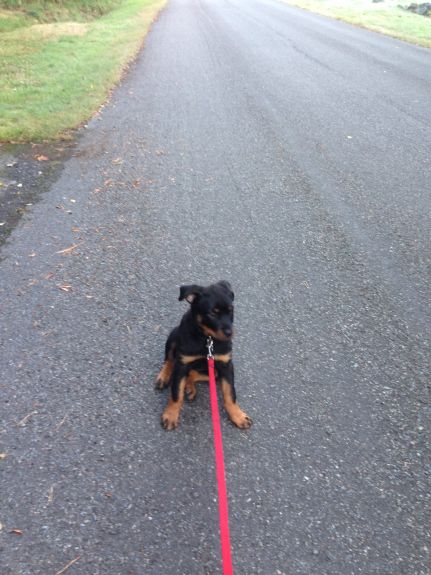 She loved the beach and the water – as long as her belly didn't have to get wet!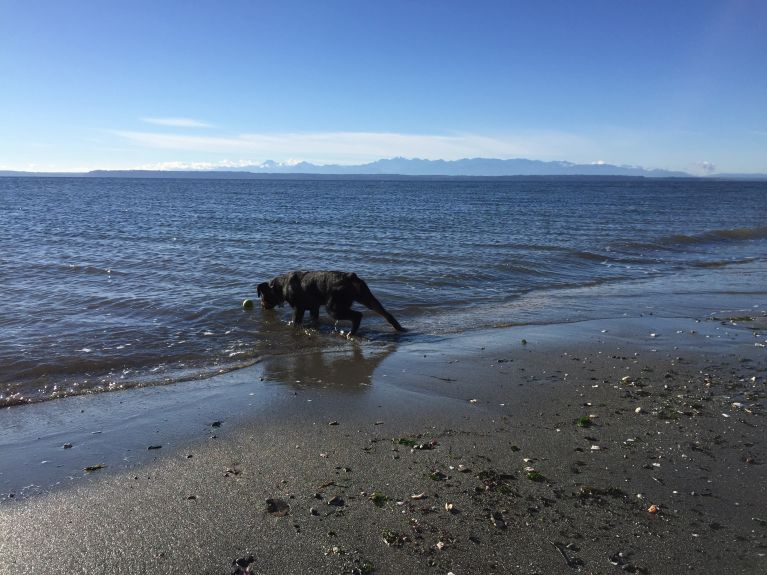 I'd never had a digger before, but Abby taught me all about it!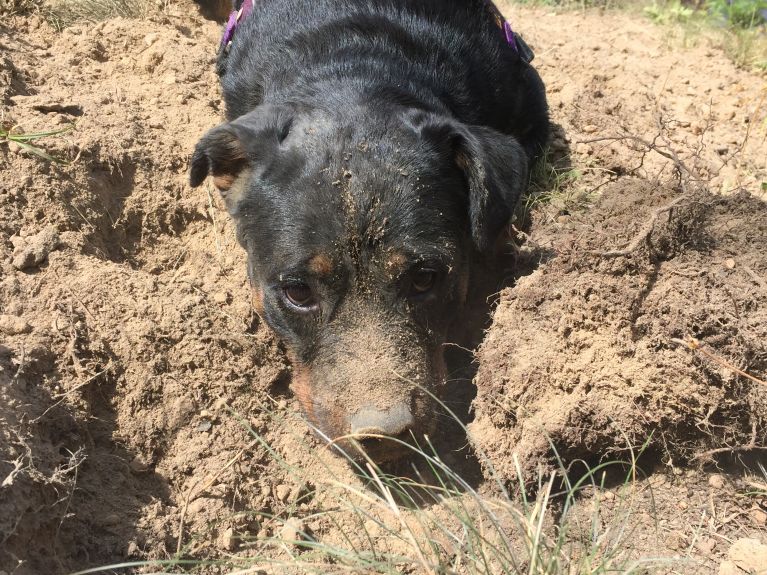 Abby spent a fair amount of time in her cone so she had a chance to try (and chew, pop, etc.) many different styles. This was her favorite. It even served her well once when she briefly thought she was a bird and jumped off the dock. This cone had the added benefit of being a life preserver too.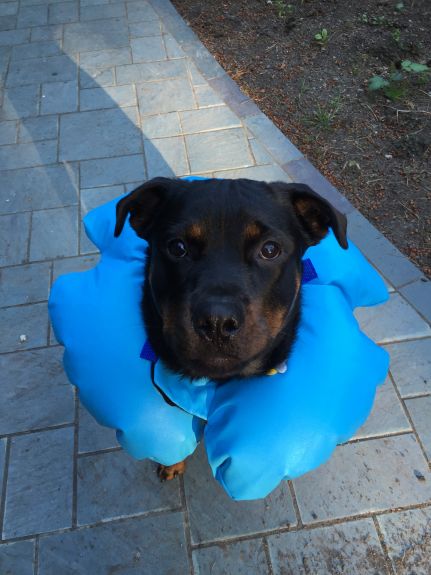 Although she grew to be the biggest dog of the house, she sometimes forgot which bed was her.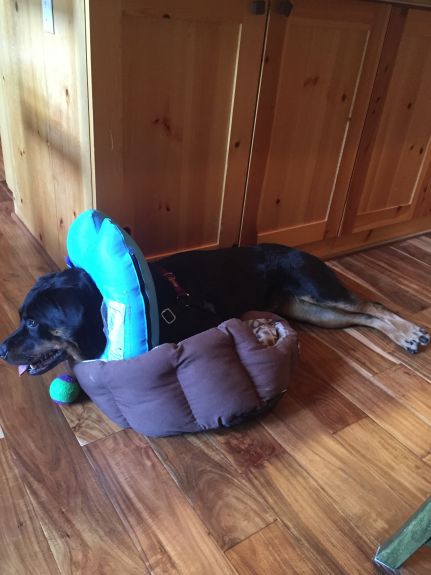 She was sweet through it all.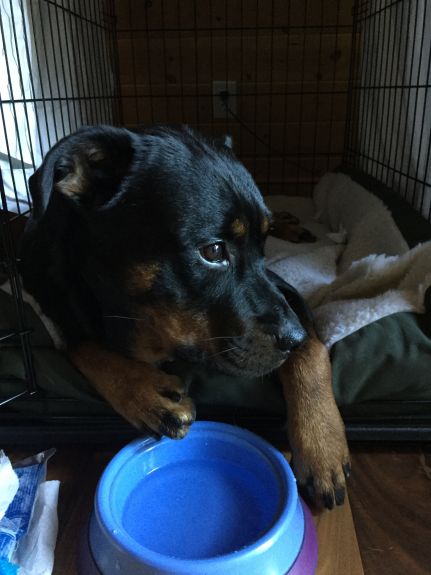 Forever our baby. We miss you Abby!