First, I have to start by saying I've had a good week with Abby. She is snuggly and cuddly and the best behaved she's ever been in her short 18 month life. She is eating her food and happily running in her dreams while she sleeps. She even had a chance to play in the snow for a few minutes.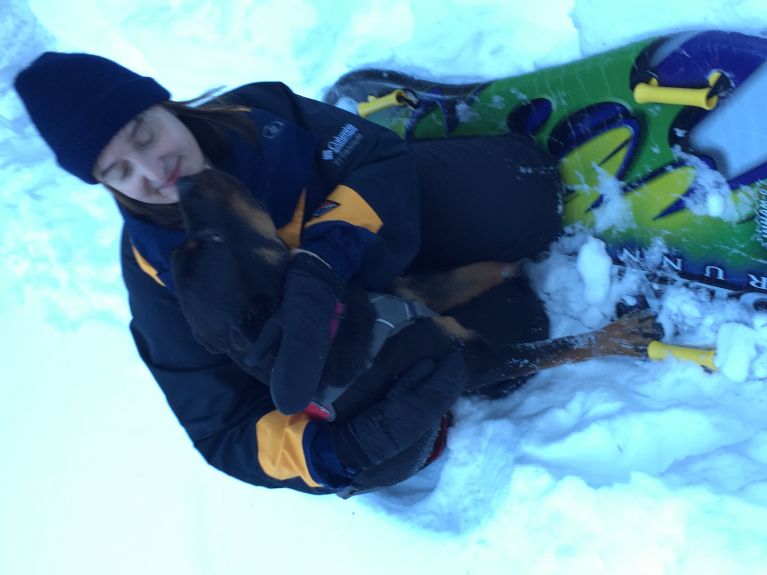 On the other hand, she isn't our typical Abby who can be quite a handful if she hasn't had her proper exercise. We're only one week post lung mets diagnosis, but the signs are there. She simply has no energy. This morning she went outside, did her business and then just laid down on the cold rocks. She also wheezes periodically, particularly outside in the cold air. It's just a few breathy coughs and then she's back to normal, but, as an asthmatic, I can relate to her struggle. It's hard to believe that 5 weeks ago her lungs were perfectly clear.
She seems to be tolerating the dasatsnib (new daily chemo pill) with the help of anti-nausea meds. I give her that pill first, then breakfast and dasatsnib about an hour later. I'm reminded of how poisonous it is when I put on the required rubber gloves to handle it. I just pray that it's poisoning the bad cells and saving the good ones. Tomorrow, we will up her dose from 11mg to 13mg.